ASUS NVIDIA GeForce GTX 1660 SUPER 6GB DUAL OC EVO Turing Graphics Card GPU | Brand New
BRAND NEW
MPN - DUAL-GTX1660S-O6G-EVO
OC Edition: Boost Clock 1860 MHz (OC Mode)/ 1830 MHz (Gaming Mode)
The GeForce GTX 1660 SUPER is up to 20% faster than the original GTX 1660 and up to 1.5X faster than the previous-generation GTX 1060 6GB.
Ultra-fast GDDR6 with over 50% more memory bandwidth for high-speed gaming.
Maximum Digital Resolution: 7680 x 4320
9.5'' x 5.1'' x 2.1'' Inch / 24.2 x 13 x5.3 Centimeter
ASUS NVIDIA GeForce GTX 1660 SUPER 6GB Graphics Card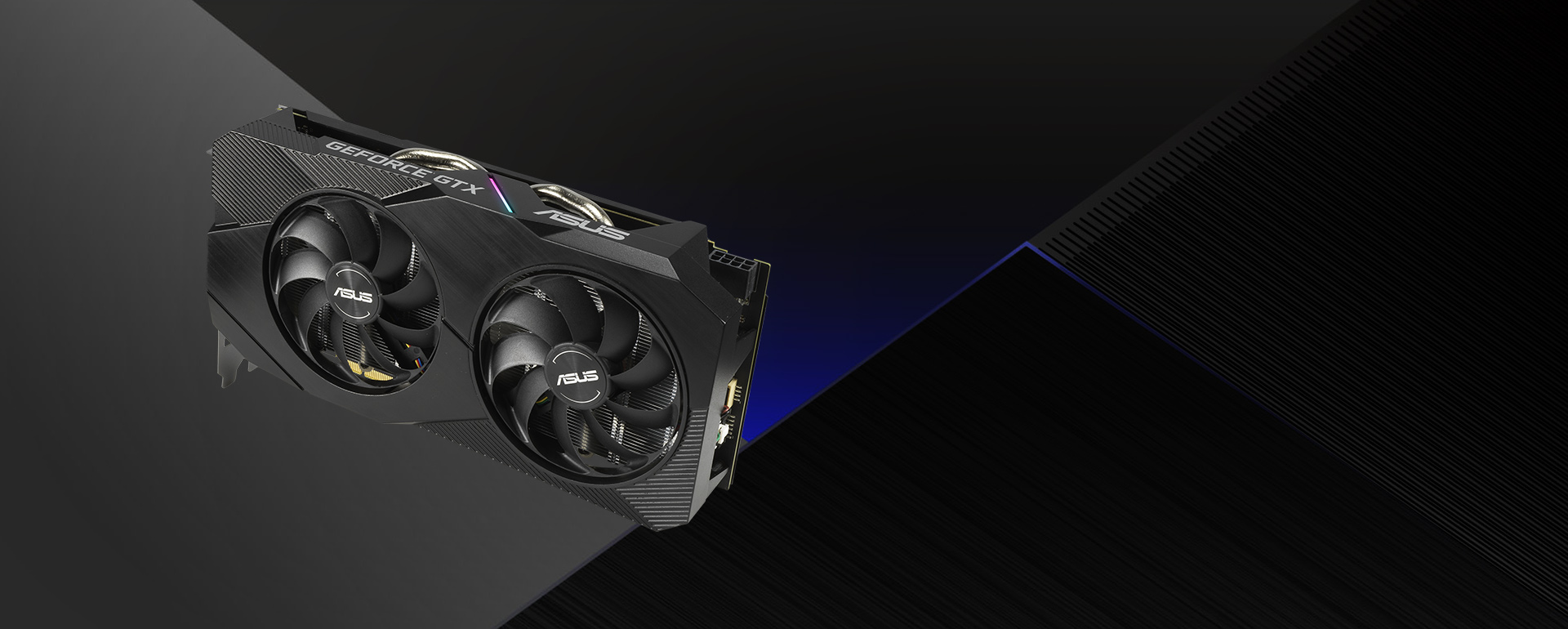 2x Fans. 2x Fun.
The ASUS Dual GeForce® GTX 1660 SUPER™ EVO sets you up with a serious advantage for high definition AAA gaming. Marathon gaming session? Multi-hour raid? With Axial-tech fans and Auto-Extreme technology, the Dual will keep pumping out frames long after competitors have bitten the dust. If you're looking for a solid, reliable gaming experience, this is it.
Auto−Extreme Technology
Precision automated manufacturing
Auto-Extreme Technology is an automated manufacturing process that sets new standards in the industry by allowing all soldering to be completed in a single pass. This reduces thermal strain on components and avoids the use of harsh cleaning chemicals, resulting in less environmental impact, lower manufacturing power consumption, and a more reliable product overall.
SOFTWARE: GPU TWEAK II
Monitor, tweak, and tune
The ASUS GPU Tweak II utility takes graphics card tuning to the next level. It allows you to tweak critical parameters including GPU core clocks, memory frequency, and voltage settings, with the option to monitor everything in real-time through a customizable on-screen display. Advanced fan control is also included along with many more features to help you get the most out of your graphics card.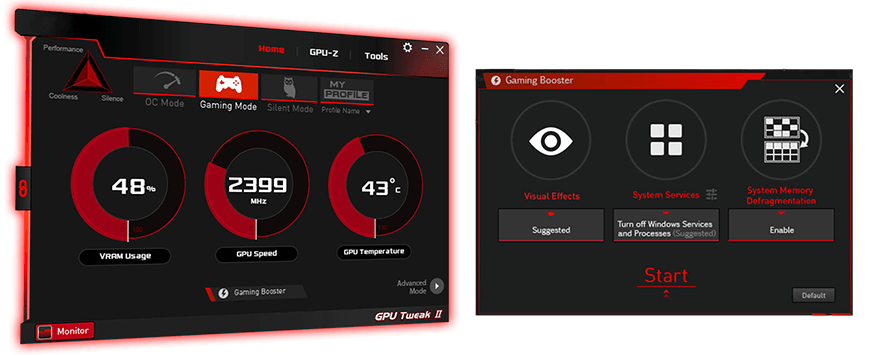 Axial-tech Fan Design
Better, faster, stronger
Newly designed for the latest generation of top-end ROG graphics cards, these fans feature a smaller hub that facilitates longer blades and a barrier ring to increase downward air pressure.
SPECIFICATIONS
Graphic Engine
NVIDIA® GeForce® GTX 1660 SUPER™
Bus Standard
PCI Express 3.0
OpenGL
OpenGL®4.6
Video Memory
6GB GDDR6
Engine Clock
OC Mode - 1860 MHz (Boost Clock)
Gaming Mode (Default) - GPU Boost Clock : 1830 MHz , GPU Base Clock : 1530 MHz
CUDA Core
1408
Memory Speed
14002 MHz
Memory Interface
192-bit
Resolution
Digital Max Resolution 7680 x 4320
Interface
Yes x 1 (Native DVI-D)
Yes x 1 (Native HDMI 2.0b)
HDCP Support Yes (2.2)
Maximum Display Support
3
NVlink/ Crossfire Support
No
Software
ASUS GPU Tweak II & Drivers: please download all software from the support site.
Dimensions
9.5 " x 5.1 " x 2.1 " Inch
24.2 x 13 x5.3 Centimeter
Recommended PSU
450W
Power Connectors
1 x 8-pin
Slot
2.3 Slot
Series
NVIDIA GeForce GTX
Model
1660 Super 6GB Dual OC EVO
MPN
DUAL-GTX1660S-O6G-EVO
Condition
The item in this listing is: BRAND NEW
Brand New
Brand New products are new and unused. They are covered by a 1 year manufacturer warranty. Most brand new items are in retail packaging, however some are in OEM boxes.
Gold/Ex-Demo
As new, but opened retail or OEM boxes. The Ex-Demo stock has typically been evaluated by staff members prior to management making retail purchases. They may have very minor handling marks such as scuffs or very small scratches, but no damage and are in immaculate working order.
Silver/Ex-Display
Silver items are new, Ex-Display models. These are units that have been on display for demonstration purposes for customers to look at. They may have light signs of wear and slight damage such as scratches, marks, scuffs or small dents. They are in immaculate working order however.
Bronze/Refurbished
Bronze stock is professionally refurbished, cleaned and restored to full working order. Will likely have some signs of use, moderate damage to casing or scratches / small cracks, they will work as well as a brand new product and are all tested to meet the manufacturers original specifications. Refurbished products will most likely be in non-retail packaging.
Warranty
1 Year Manufacturer Warranty
All our products are covered by a full 12 month manufacturer's warranty unless stated otherwise on the listing. This applies to manufacturing defects or hardware faults that develop in the first 12 months.
All orders are posted with a VAT invoice in the box showing the date of purchase, price and VAT details. Please keep this invoice safe as it is sometimes required for warranty claims. You are of course welcome to contact us for a replacement invoice if needed, and we can also email copies if you would like a digital version.
Please note: Any item delivered damaged must be reported to us within 48 hours of receipt.
In the event of a fault developing in the first 30 days of receiving your purchase, please get in touch with us as soon as possible, we will help you with troubleshooting and resolving the issue back to normal. If the fault develops after 30 days, you will need to get in touch with the manufacturer to launch a warranty claim. This will usually involve letting them know what has gone wrong and they will arrange for the issue to be rectified for you. If for any reason the manufacturer rejects the warranty claim, or you have any other difficulties please contact us and we will be more than happy to help.