HP X27i 27" 2K 1440p QHD 144Hz Gaming Monitor Free Sync 4ms Response 8GC08AA | Brand New
BRAND NEW
MPN - 8GC08AA
27'' IPS QHD 1440p Gaming Monitor with 144Hz Refresh & 4ms Response
Anti-glare; Language selection; LED backlights; On-screen controls; Pivot rotation; Plug and Play
Brightness; Color control; Contrast; Exit; Image control; Information; Language; Management; Power control; Input control; Menu control
1 analog audio-out; 1 DisplayPort™ 1.2-out
Supported Resolutions: 1024 x 768; 1280 x 1024; 1280 x 720; 1280 x 768; 1280 x 800; 1440 x 900; 1600 x 1200; 1600 x 900; 1680 x 1050; 1920 x 1080; 1920 x 1200; 640 x 480; 720 x 400; 800 x 600
HP X27i 27" 2K 1440p QHD 144Hz Gaming Monitor
Victory from all angles
The HP X27i 2K gaming monitor is key for your everyday gaming demands. Revel in action-packed moments with smooth, crisp visuals supported by a 144Hz refresh rate and AMD FreeSync™ technology. 2K resolution with IPS panel technology captivates with stunning details.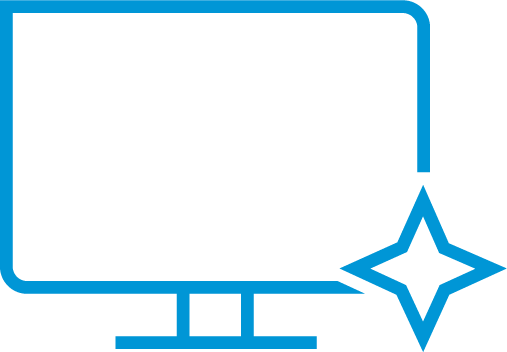 Crystal clear, action-packed
IPS panel technology with 2K resolution3 immerses you in the game.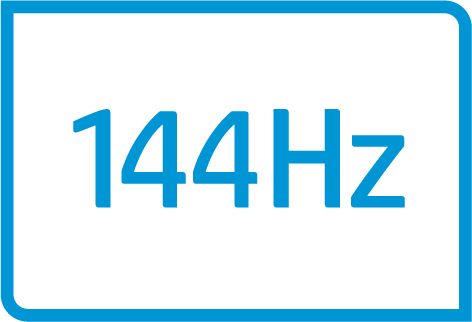 Fulfill your need for speed
Eliminate screen tearing and motion blur with a 144Hz refresh rate and 4ms response time.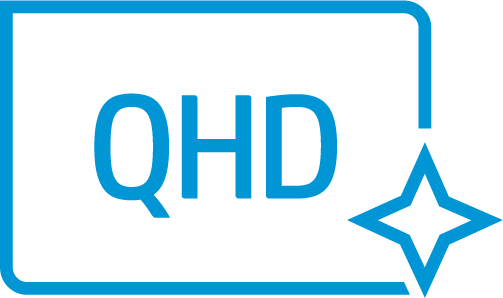 QHD Display
Get lost in the captivating definition and ultra-sharp details of 3.7 million pixels. The 2560 x 1440 resolution transforms all your content for a remarkable entertainment experience.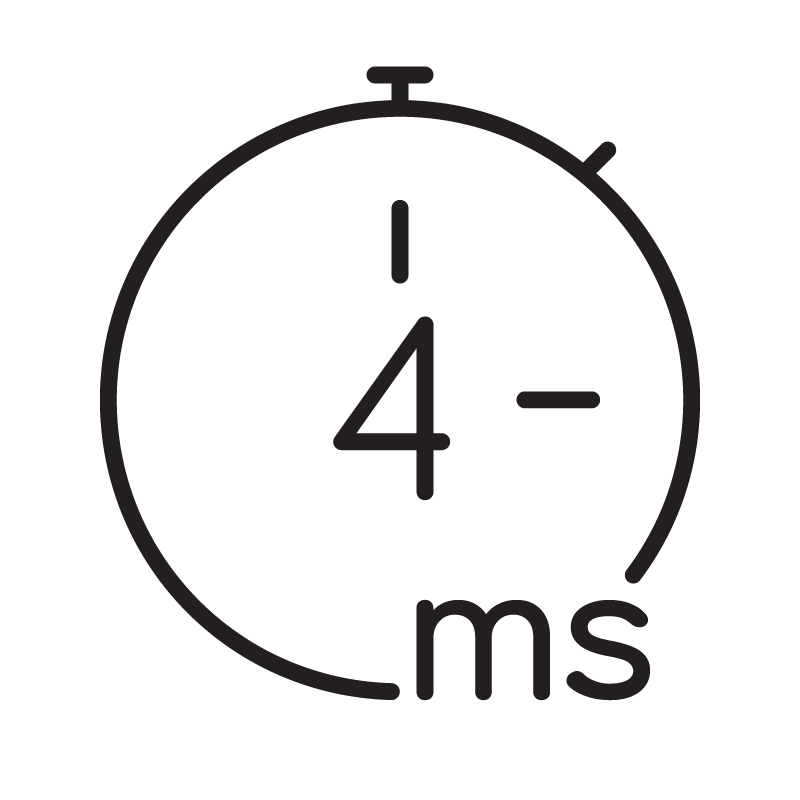 4-millisecond response time with Overdrive
How fast your pixels can react to changing frames is critical for fast-paced gaming, and a 4-millisecond response time ensures gameplay is fluid, crisp, and free of motion blur.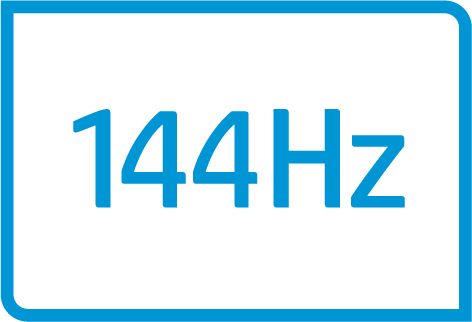 144Hz refresh rate
Get smooth gaming, sharper objects, and cleaner details with a gaming display that refreshes frames 144 times a second – over twice the refresh rate of standard displays.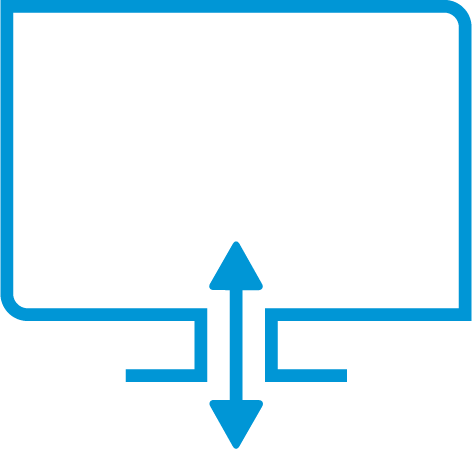 Height adjustment stand
Gas piston design allows 130mm of smooth, precise height adjustment so your display is always in the most comfortable position, no matter who is viewing it.
SPECIFICATIONS
Display size (diagonal): 27"
Panel technology: IPS
Aspect ratio: 16:9
Native resolution: QHD (2560 x 1440
) Resolutions supported: 1024 x 768; 1280 x 1024; 1280 x 720; 1280 x 768; 1280 x 800; 1440 x 900; 1600 x 1200; 1600 x 900; 1680 x 1050; 1920 x 1080; 1920 x 1200; 640 x 480; 720 x 400; 800 x 600
Pixel pitch: 0.233 mm
Brightness: 350 nits
Contrast ratio: 1000:1
Response time (typical): 4 ms gray to gray
Display features: Anti-glare; Language selection; LED backlights; On-screen controls; Pivot rotation; Plug and Play Display
Scan frequency (horizontal): 30-223 KHz
Display scan frequency (vertical): 48-144 Hz
Onscreen controls: Brightness; Color control; Contrast; Exit; Image control; Information; Language; Management; Power control; Input control; Menu control Physical security: Security lock-ready Ports: 1 analog audio-out; 1 DisplayPort™ 1.2-out Webcam: No integrated camera Power: Input voltage 100 to 240 VAC Power supply type: Internal Power Consumption: 62 W (maximum), 42 W (typical), 0.5 W (standby) (Energy consumption 41 kWh per year, based on the power consumption of the unit operating 4 hours per day for 365 days.
Condition
The item in this listing is: BRAND NEW
Brand New
Brand New products are new and unused. They are covered by a 1 year manufacturer warranty. Most brand new items are in retail packaging, however some are in OEM boxes.
Gold/Ex-Demo
As new, but opened retail or OEM boxes. The Ex-Demo stock has typically been evaluated by staff members prior to management making retail purchases. They may have very minor handling marks such as scuffs or very small scratches, but no damage and are in immaculate working order.
Silver/Ex-Display
Silver items are new, Ex-Display models. These are units that have been on display for demonstration purposes for customers to look at. They may have light signs of wear and slight damage such as scratches, marks, scuffs or small dents. They are in immaculate working order however.
Bronze/Refurbished
Bronze stock is professionally refurbished, cleaned and restored to full working order. Will likely have some signs of use, moderate damage to casing or scratches / small cracks, they will work as well as a brand new product and are all tested to meet the manufacturers original specifications. Refurbished products will most likely be in non-retail packaging.
Warranty
1 Year Manufacturer Warranty
All our products are covered by a full 12 month manufacturer's warranty unless stated otherwise on the listing. This applies to manufacturing defects or hardware faults that develop in the first 12 months.
All orders are posted with a VAT invoice in the box showing the date of purchase, price and VAT details. Please keep this invoice safe as it is sometimes required for warranty claims. You are of course welcome to contact us for a replacement invoice if needed, and we can also email copies if you would like a digital version.
Please note: Any item delivered damaged must be reported to us within 48 hours of receipt.
In the event of a fault developing in the first 30 days of receiving your purchase, please get in touch with us as soon as possible, we will help you with troubleshooting and resolving the issue back to normal. If the fault develops after 30 days, you will need to get in touch with the manufacturer to launch a warranty claim. This will usually involve letting them know what has gone wrong and they will arrange for the issue to be rectified for you. If for any reason the manufacturer rejects the warranty claim, or you have any other difficulties please contact us and we will be more than happy to help.